Happy Earth Day 2021!
THESE ceremonial posts were created by wood carvers from the Sakha Republic in far northeastern Russia. The intricately designed poles are known as serge (pronounced sayr-geh) and were carved during the Days of Sakha cultural festival in 2014.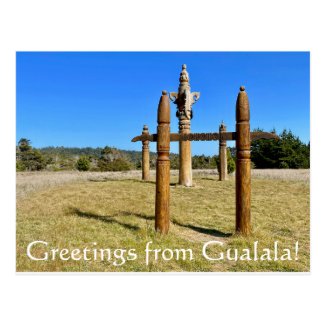 Indigenous to northeastern Siberia, the Sakha are the northernmost horse breeders in the world, and horses figure prominently in their survival. In the Sakha Republic, a Serge, or hitching post, is placed near each family's home. Besides its function as a hitching post, the Serge also represents a world-tree- the Tree of Life- and is a symbol of the Sakhas' cultural connection to the natural world and to their ancestors' traditions. The Serge testifies to the desire to survive Siberia's severe winter climate and other natural obstacles.