Today is Fibonacci Day and travel memories brought back this puzzle…
IT is a one-of-a-kind temple, for its origins, foundation and purpose. Fruit of the work of genius architect Antoni Gaudí, the project was promoted by the people for the people. Five generations now have watched the Temple progress in Barcelona. Today, more than 135 years after the laying of the cornerstone, construction continues on the Basilica.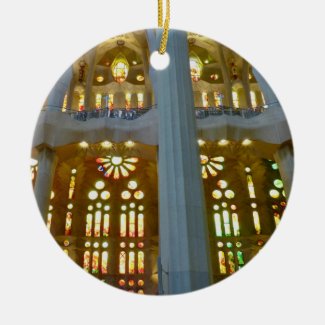 IT doesn't look like a Gothic church. It looks like it was built out of bones, or sand—it's organic looking, somehow.
Most of IT has been built in the last 40 years, and it still isn't finished.